Aqua pole dance
Vertical bar the in swimming pool
With Pool jumping bar, all movements and postures in suspension in weightless
An aerobic sport is recommended to shape the young bodys, the pool jumping bar is appreciated by the femal public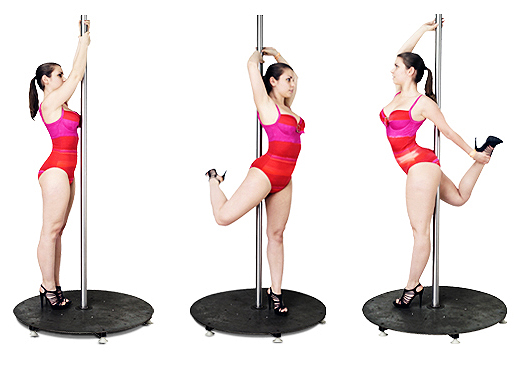 Usable in the swimming pool (aqua pole dance) or in the air for the artistic (pole dance)

6 suction cups for complete stability
Marine grade stainless steel
construction
Additional protection
against corrosion
by electrolytic treatment and sacrificial anode
Requires low
to no maintenance
3 years
guaranty for the stucture
1 years
guaranty for the suction cups
Maintain/deliver spare parts :
5 years from date of invoice
Dimensions :
Bar L 7ft 10in – Large circular base Ø3ft 11in
Reference :
PDM.01
Discover
the Aquatic Baby Climbing Frame
Gym tubular portical for first age child in swimming pool
– Acclimate the child in aquatic environment by ludic manner
– Makes easy in access in water before learning the swimming in giving him secure sensation
– Size changing, in order to receive 6 children and more
The pool jumping bar can work in the air and in the water
In the air this is an activity more artistic than sportive
Archimede aquafit designed a stainless steel bar compatible with the swimming pool water.
In the water the body is in quasi weightless. Consequently many movements might be executed with the possibility to make working all the body muscles.
Aqua pole dance is a discipline recommended to remodel the body, to consume calories and to lose weight.