Pool Jumping Bar
Vertical Pool Pole Dance bar in the swimming pool
With the Pool jumping bar, all movements and postures in suspension are weightless
A combined aerobic and aquatic sport like Pool Pole Dance –
The Pool Jumping Bar i
s ideal to shape bodys.
The Aqua Pool Dance makes it possible to combine strenght and agility through stunning aerial and under water movements. Further, the higher density of water makes dynamic movements more caloric consuming while reducing stress on joints and articulations.
The pressure of the water is stimulating the body's own fluids circulation. In addition, the effect is further improved when moving in the water and resulting in a healthier body.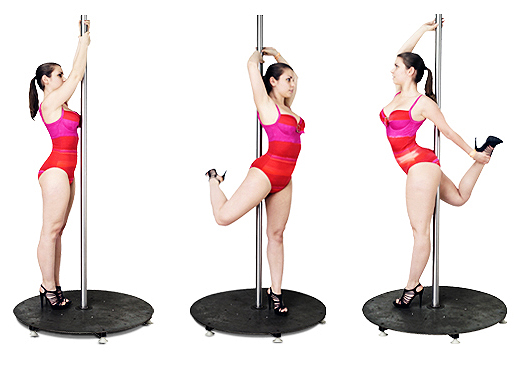 Use in the swimming pool (as aqua pole dance) or in the air (as artistic pole dance)

6 suction cups for complete stability
Marine grade stainless steel
construction
Additional protection
against corrosion
by electrolytic polishing and sacrificial anode
Requires low
to no maintenance
3 years
guaranty for the stucture
1 years
guaranty for the suction cups
Maintain/deliver spare parts :
5 years from date of invoice
Dimensions :
Bar L 7ft 10in – Large circular base Ø3ft 11in
Reference :
PDM.01
The pool jumping bar is made to work both in the air and in water.
Archimede aquafit has designed a stainless steel bar perfect for the swimming pool water.
In water, the body is almost weightless. Therfore, many movements can be accomplished with the possibility to exercise a large spectrum of the body's muscles.
Aqua pole dance is a discipline recommended for reshaping the body and increasing both agility and strenght. The activity is consuming calories and also good for losing weight.