Underwater
Trampoline
All rebounds in the air or in the swimming pool
CALORIES COSUMPTION +++
Watch the film (Trampoline in the water)
Some elements are not available due to your cookie preferences!
"% SERVICE_NAME%" uses cookies that you have chosen to disable. To view the content, you must enable these: Enable cookies
Handlebar
for optimal equilibrium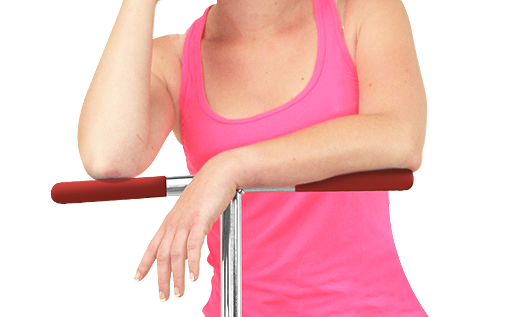 Machine that can be used
IN and OUTSIDE of the pool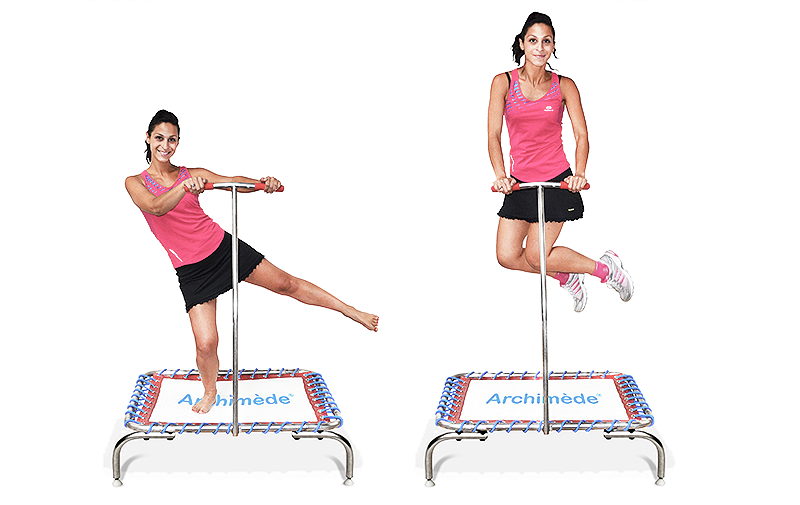 Watch the film (Trampoline in the air)
Some elements are not available due to your cookie preferences!
"% SERVICE_NAME%" uses cookies that you have chosen to disable. To view the content, you must enable these: Enable cookies

Suction cups
Suction cups for ideal protection on all types of floor (liner PVC)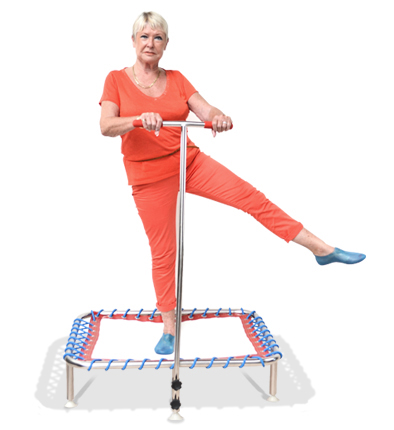 The Trampoline, Why ?
– the trampoline develops a sweet physical activity. It is atraumatic and can be practiced by every public whatever is the level of physical condition. It reinforces the breath and models the body.
It is very appreciated by the feminine customer.

Good advantages of the ARCHIMEDE trampoline
Good advantages of the ARCHIMEDE trampoline
– Its structure in marine electropolished stainless steel makes it an usable tool in the swimming pool water or in the air
– Thanks to its large rectangular frame, it is hyperstable
– Its handlebar permits every possible rebound even the more sportive one, it avoids the falls out the stuff and it is secured for the neophytes
– By its very flexible elastic cord, the stuff avoids the articular shock on the cartilage
– Its feet equipped with suction cups assume an ideal stability on the different types of soil ( liner PVC, floor,…)
Marine grade stainless steel
construction
Additional protection
against corrosion
by electrolytic treatment and sacrificial anode
Requires low
to no maintenance
3 years
guaranty
Maintain/deliver spare parts :
5 years from date of invoice
Weight :
28 lb
Dimensions :
L x w 3ft 3in x 2ft 11in
Reference :
TR1000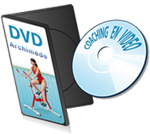 EXTRA:
2 FREE DVDs provide
Aqua Master Trainers
Discover
the Aquatic Baby Climbing Frame
Gym tubular portical for first age child in swimming pool
– Acclimate the child in aquatic environment by ludic manner
– Makes easy in access in water before learning the swimming in giving him secure sensation
– Size changing, in order to receive 6 children and more
The trampoline presents advantages in the water or in the air.
But in the water the advantages are superior. In fact in the water one works in quasi weight less, consequently the effort is easier.
On the other hand, the cheapest aerian trampolines are equipped with a stuff tightened with springs. They provoke a brutal rebond, creating a shock on the articular cartilage on the back and on the lower members.
The frame is manufactured in cheaper plain steel.
Archimede chooses a frame in marine 304 stainless steel and a stuff tightened with elastic cord. The rebond is sweater and does not provoke any traumatism on the cartilage because the elastic cord stretches on all the length.
The Archimede trampoline is equipped with a stabilization handlebar. This accessory is necessary to guide the jumps, avoid the falls, widen the number of exercises from the simplest to the more acrobatic.