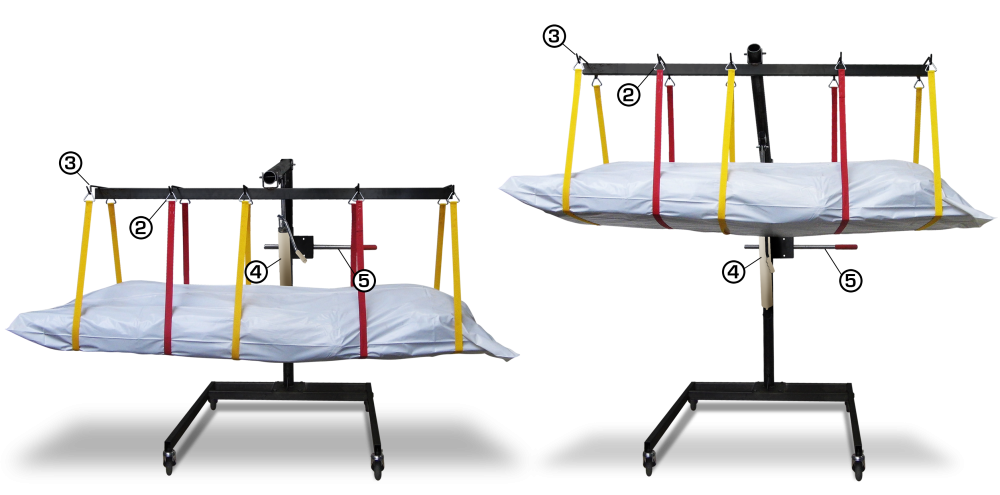 Jointec France develops a mortuary lift. It permits to lift and to transfer the dead in the funeral home ( from the cart to the preparation table, then to the coffin ).

WITHOUT PAIN, by only ONE PERSON, even by a WOMAN.

– The operator receives the dead on its cart when it arrives.With the guiding rod (1) introduced between the cart and the mortuary cover, he draws the suspentes (2) and hangs them on the grid (3),
then he operates the lifting mechanism (4) (hydraulic or electrical ).
Then the dead body is raised and lead to the adequate place in using the orientation bar (5).
– Installed on a basis with rolls, the lift raises, drives and puts the dead in the mortuary cover.
– Made in S235 steel, epoxy painted.
2 models are available: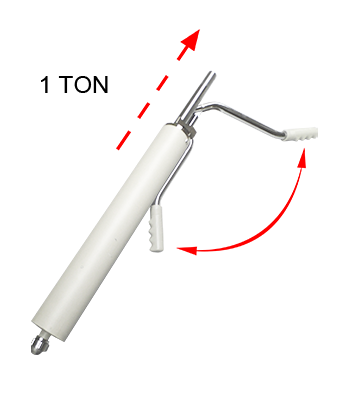 The cheapest version: A manual hydraulic pump.
The pump lever lifts the dead without efforts.
Admissible load 1 ton – Réf. LPMH.01
The comfort version: A remote controlled electrical pump may lift, the dead body and orientate the jib.
Admissible load 1 ton – Réf. LPME.01
The two versions are delivered with their accesories (grid, suspentes, guiding rod).