Pool bike
Optima pro
Pool bike with variable resistance, for all types of public, in Aquafit Centers
The leader aqua spinning product of the market
View the diagram of the advantages of Aqua spinning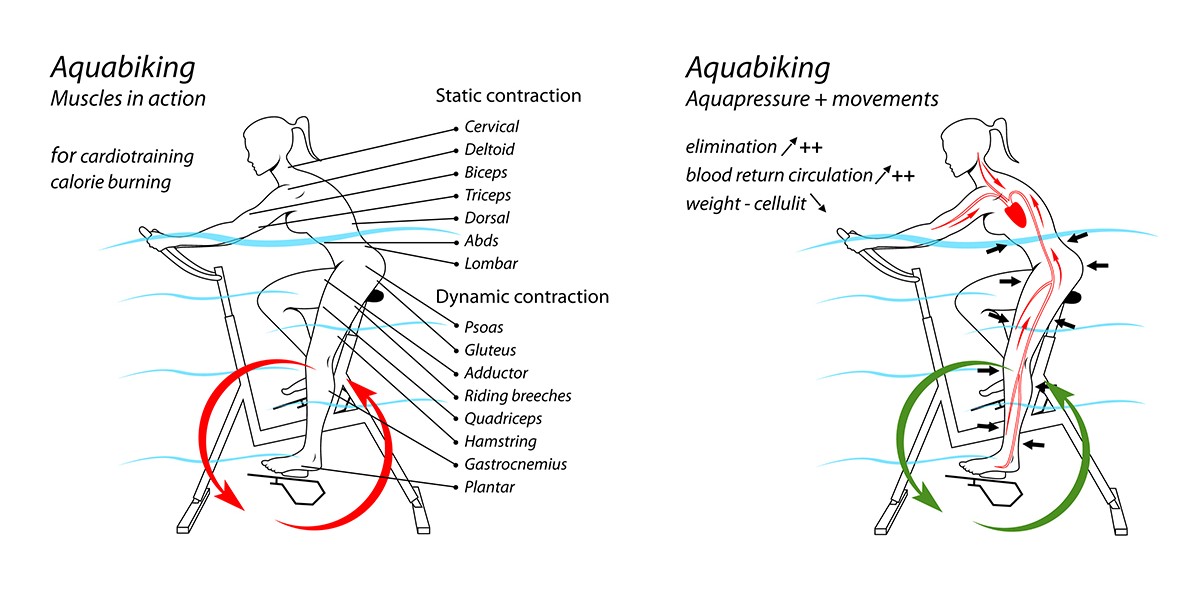 Some elements are not available due to your cookie preferences!
"% SERVICE_NAME%" uses cookies that you have chosen to disable. To view the content, you must enable these: Enable cookies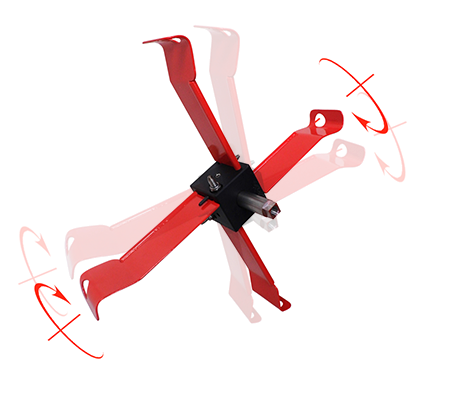 4 adjustable blades providing variable resistance. Depending on their individual orientation, they cut the water with a minimum resistance or they work as a mill-wheel. In conclusion, due to 12 different positions the water resistance is adjusted to best convey the training session.

Pool bike with resistance when pedaling
thanks to a double specific system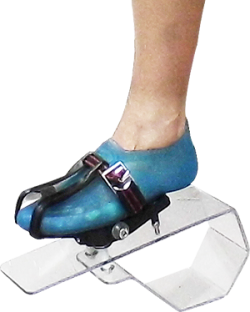 2 polycarbonate flaps under the pedals.
They work as an inertia wheel with a fluid pedaling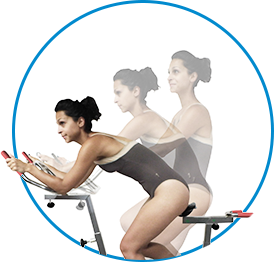 Seat and
handlebar
are adjustable horizotaly
in order to get the right position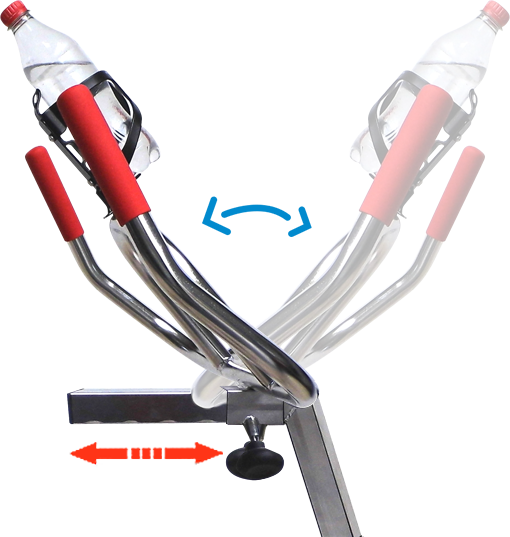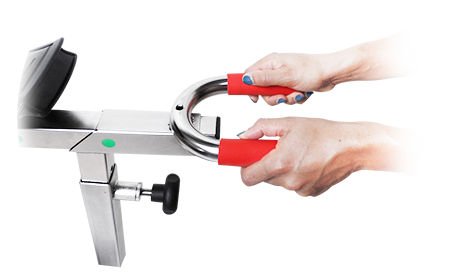 Handlebar in the back
in order to practice specific dorsal and abdominal exercises
in the back of the Pool bike
Some elements are not available due to your cookie preferences!
"% SERVICE_NAME%" uses cookies that you have chosen to disable. To view the content, you must enable these: Enable cookies
Pedals equipped with clips
in order to carefully block the feet whatever is the speed
(Aquashoes recommended)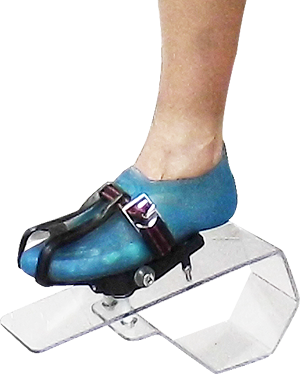 Wheels and suction cups for optimal
stability and protection
on all types of floor (liner PVC)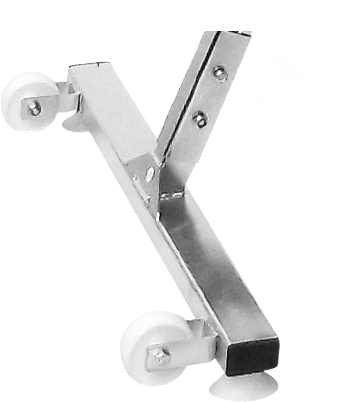 Marine grade stainless steel
construction
Additional protection
against corrosion
by electrolytic treatment and sacrificial anode
Requires low
to no maintenance
3 years
guaranty
Weight :
40 lbs (20 kg)
References :
OPT PRO N for normal water height
(3ft 11in to 4ft 11in)
OPT PRO S for shallow water height
(3ft 3 in to 3ft 11in)
OPT PRO U for deep water height
(4ft 11in to 6ft 6in)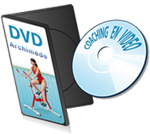 EXTRA:
2 FREE DVDs provided
Aqua Master Trainers
with detailed guidance
User tailored Aquabiking courses.
2 Resistance bands
they provide additional
workout possibilities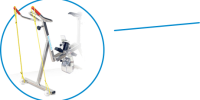 Discover
the Aquatic Baby Climbing Frame
Gym tubular portical for first age child in swimming pool
– Acclimate the child in aquatic environment by ludic manner
– Makes easy in access in water before learning the swimming in giving him secure sensation
– Size changing, in order to receive 6 children and more
All the potentialities of the aquabike :
Pool bike with a variable resistance, convenient to 80 per 100 of the population, all the positions on the seat, comfort, efficiency, absolute liability.
Underwater cycling is now very popular in Europe and is developping fast in the USA